Composite Doors do more than keep your family safe and secure. Doors make a statement, and they convey your taste and style to everyone who passes. For many years, homeowners had limited choices when shopping for doors, but thanks to new composite materials those choices are beginning to expand.
Composite Doors Are Strong
Composite doors are known for their strength and security. In addition to these benefits, composite doors require less maintenance than traditional wood, meaning you can spend less time painting the exterior of your home and more time enjoying it. Of course not all composite doors are created equal, and it is important to get the best value for your money. One of the most important considerations is the look of the door, and how that look matches the overall look and feel of your home. If you like the appearance of your current door, look for a composite door with a similar style. If you want to change styles, look for a composite door that better matches your personal tastes.
The quality of the fittings can tell you a great deal about the composite door as well. Check out the lock assembly, the doorknob and the trim on the composite door. If those fittings are of poor quality, chances are the rest of the door is as well. Top quality doors will have top quality fitting, and looking at those small elements is one of the best ways to find a great door. After you have found the perfect composite door for your home, the next step is to determine whether you will install that door yourself or pay a contractor to do it.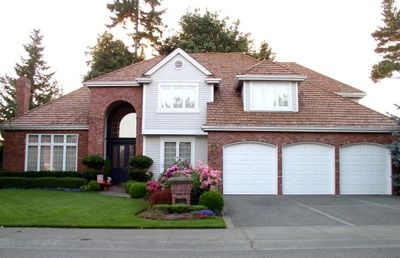 Composite doors, both half doors and whole ones, are generally lighter in weight than traditional wood doors. Even so, hanging a composite full door or half door can be a time consuming task. If you are not experienced with home repairs and maintenance it may be worth your while to engage a contractor who has experience working with composite doors. No matter which option you choose, when it comes to composite doors it is always a good idea to buy the best quality door you can afford.


As a major and recognized supplier to the home improvement market in Ireland over the last number of decades, we are delighted to introduce to Irish homeowner the acclaimed range of Composite Doors. Top quality doors might cost a little more to buy, but they will stand up to the elements better and require less maintenance than those made with poorer quality materials. Learning as much as you can about composite doors, including the materials used to make them and what to look for in a good one, is the best way to get a good value for your limited home improvement funds.
Palladio Composite Doors
These doors are beautifully crafted and are available in a range of designs and configurations to suit the discerning home owner. We have single doors in all the major colours, and you have options as to whether you want a solid door or some glazing perhaps in the top half of the door. For some homes because of the width of the opening, a door with side windows will be more suitable, and these sets come in a raft of designs and colours. The glazed side lites can be finished in a bevelled glass design to add to the elegance of the door and your home.
Company Policy
Our agents don't engage in making derogatory remarks against our competitors, their products or personnel, with over 20,000 customers and 30 years experience we simply don't need to.