The key to efficiency in the current climate when it comes to replacement doors is the Composite Doors which are double rebated and 70mm in thickness. These doors are the top in their field for additional security and of course sound and heat insulation. The majority of the doors are manufactured to accept triple glazed units with toughened glass as required by the current standards in home improvement. Panelled or glazed doors can be purchased as single units or with the door centred between two side lites (also referred to as side windows). There are many configurations when it comes to designing your new Composite Door in County Meath. Perhaps you design yours in the Royal colours from the great selection of true colours that are available.
Composite Doors Meath - The Palladio Range
With the enhanced combination of the shoot-bolt and the hook system you can rest assured that you have the best locking system available today. The handles and letterboxes can be selected from a range of colours such as Chrome, Black and Gold and to accessorise you Composite Door further add a knocker with or without a spy view.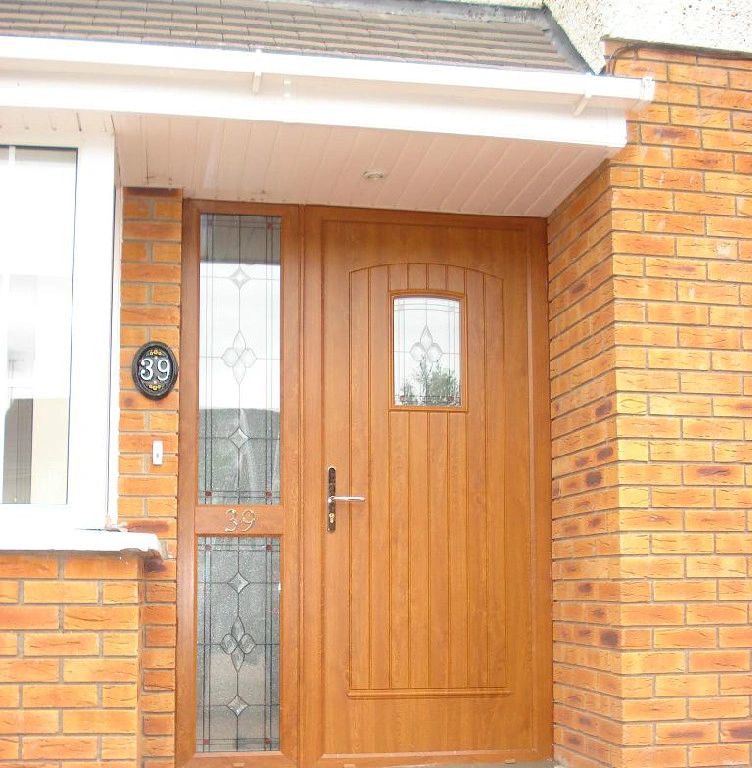 Door Experts Install Your Doors
If your door is fitted by experts you will have a door that will last for many years without the need for maintenance or additional work. With some of the Composite Doors you can actually repaint them should you want to change the colour scheme of your home.
Get Your FREE Quote Today